We are now donning our walking boots, winter coats and knitted hats to explore what the world can offer us right from our very own front doors; this is happening now more than ever because of, well we won't mention the C word.
Nature is a sanctuary offering peace and time to think and recharge, you just have to open your heart and let it in.
We would like to share a few things we like to do as a family that you and your family could try next time you are out exploring your local area and green spaces….
Notice nature
Give yourself time to observe your surroundings, so if you are in a forest, look at the leaves, the way the sun filters through them and leaves a dappled effect on the forest floor. Listen out for the bird and the beautiful songs that they adorn the air with, observe the flora and fauna right at your feet, the colours and smells they bless your senses with. Doing this will allow your mind to let go of things that may be troubling you and offering you a moments peace.
Go barefoot or hug a tree
One of the best ways to really connect and ground yourself with nature is to do something as simple as taking off your shoes and socks and let your feet connect with the earth. Let all the sensations run through your body, close your eyes, take a deep breath and let any negativity ebb away as you stand still in that moment. This can be done in your back garden, forest, fields or on a beach, it doesn't matter where (just check what you are putting your feet on first, if its brown and smells I would avoid).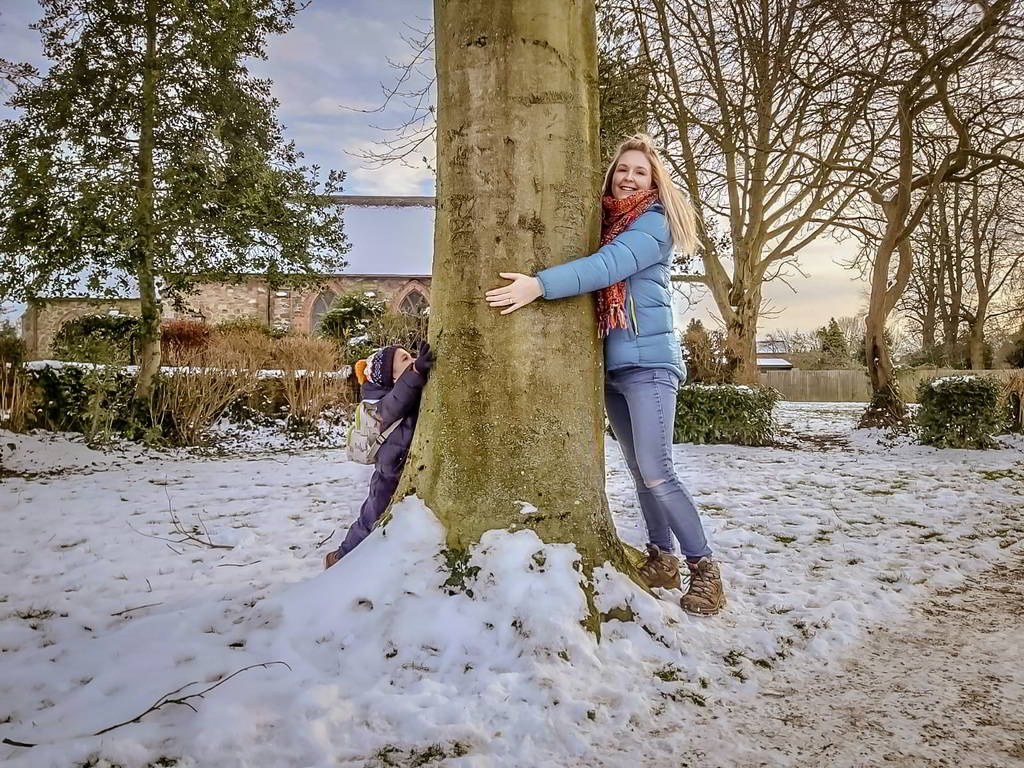 Tree hugging! It's the best and I do it a lot, I have now passed this love of trees on to my boys. Getting our children involved in these grounding activities is so important as there has been a dramatic decline in children's mental health due to the pandemic.
A study conducted by the NHS has shown that trees lower peoples blood pressure, cortisol levels, pulse rates and sympathetic nervous system (related to stress) while increasing their parasympathetic nervous system activity (related to relaxation). Trees are quite clearly exploding with benefits for humans so next time you see a tree go and give it some love and allow yourself to be enchanted.'
Explore
So how does all of this relate to us being such big advocates for campervans and nature combined? Campervans have been our trusty companions since the 1950's, and have become iconic worldwide, renowned for their freedom of adventure and our love for them is going nowhere.  Now they are the ultimate escape, especially in the midst of a pandemic.
Campervans allow you the freedom of the open road, to explore new places, detach from everyday life, sleep under the stars, but still have the joys of a cosy bed and great cooking facilities. You may decide to wake up by a beach, or maybe by the side of a loch where you can tick wild swimming off from your bucket list of adventures! You may want to wake up, brew in hand overlooking a mountain range or moorland dotted with sheep and wildlife alike. We think this is priceless- collecting memories for years to come.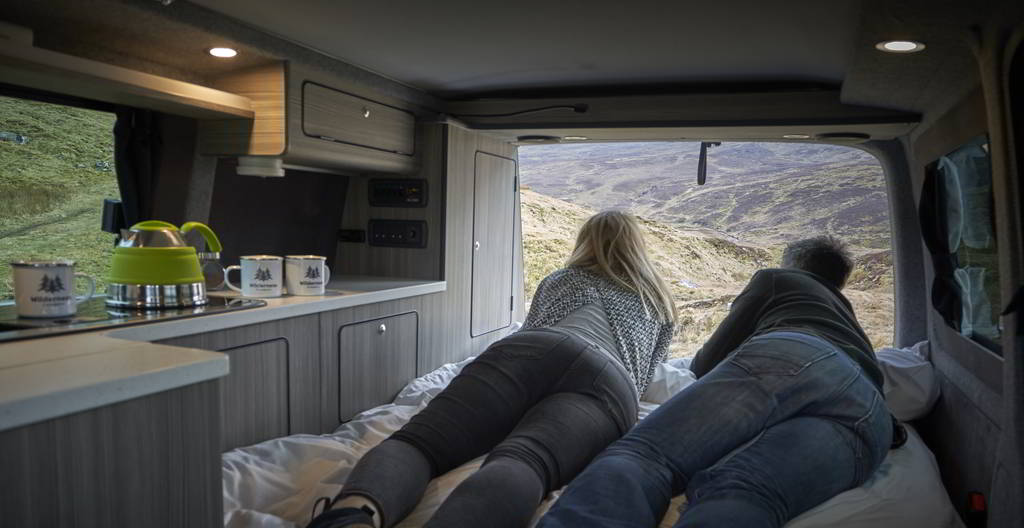 Now who is ready for an experience of a lifetime? A journey of discovery filled with nature, escapism and perhaps a little splash of adrenaline?
Stay positive, stay safe and go explore what's on your doorstep.
Emma, Dave & the boys